Leading seed company brings together customers and partners from across the leafy hydroponics sector for seminar ahead of Asia Fruit Logistica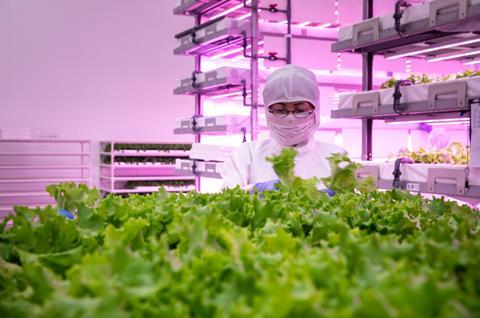 Global seed breeder-marketer Rijk Zwaan is hosting a seminar event to discuss the latest trends and technologies in the leafy hydroponics sector in conjunction with this year's Asia Fruit Logistica on 6-8 September in Hong Kong.
The Leafy Hydroponics Event takes place the afternoon before Asia Fruit Logistica on Tuesday 5 September and is co-located at AsiaWorld-Expo.
Rijk Zwaan is bringing together customers and partners in the leafy hydroponics business from across Asia-Pacific for an afternoon of insights, discussion and networking.
"We're seeing strong interest from our customers in leafy hydroponics as this market is still growing fast," said Jan Doldersum, Rijk Zwaan's manager of chain and retail. "So we're organising this event to share experiences, market developments and technological solutions."
"We're expecting around 80-90 delegates active in the leafy hydroponics business from throughout the value chain – growers, traders, processors, food service companies, retailers and new investors as well as tech companies supplying horticultural systems and solutions."
Rijk Zwaan has invited customers and partners from China, Japan, Korea, Malaysia, the Philippines, India, Indonesia, Australia and New Zealand.
What's on the programme?
The event focuses on three core areas, including market trends in leafy hydroponics, technological advances, and marketing and sales.
Rijk Zwaan hosts the first segment on market trends. Marketing and leafy green specialist Bauke van Lenteren kicks off with an overview of the global landscape in leafy greens, convenience market developments and Rijk Zwaan's solutions. Friso Klok, area sales and chain manager for South East Asia, then looks at hydroponic market developments in the region and profiles Rijk Zwaan's leafy product assortment.
Turning the focus to technology, a panel of leading specialists – from greenhouse builders through LED lighting companies to suppliers of climate and irrigation technology – discusses the latest advances and solutions for the sector.
The final part of the event focuses on marketing and sales, with presentations from prominent companies in hydroponic leafies, followed by a panel discussion. Tracey Lam, founder of Hong Kong-based hydroponic greens supplier AquaGreen, recently opened a new operation in Thailand, and she'll be on-hand to discuss the company's journey. Leading grower-marketers, food safety specialists and retailers from key markets across Asia join the ensuing panel discussion.
Rijk Zwaan's Leafy Hydroponics Event takes place on 5 September 2023 from 15:00-17:00 at AsiaWorld-Expo in Hong Kong. Those interested in attending the seminar can email export@rijkzwaan.nl before 28 August.