New figures from Kantar show inflation is easing off at the supermarkets
Grocery price inflation is continuing to fall, new figures indicate.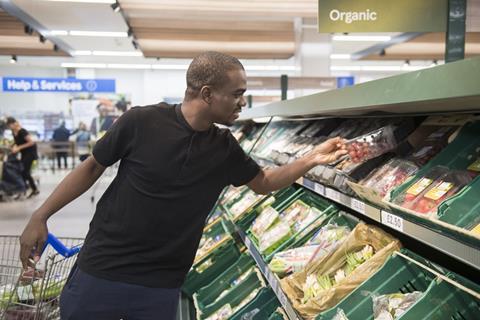 Analysis by Kantar shows that grocery price inflation fell by 2.2 percentage points to 12.7 per cent in the four weeks to 6 August 2023. Overall take-home grocery sales rose by 6.5 per cent over the same period, down from 10.4 per cent last month.
"The latest slowdown in price rises is the second-sharpest monthly fall since we started monitoring grocery inflation in this way back in 2008," said Fraser McKevitt, head of retail and consumer insight at Kantar.
"Prices are still up year on year across every supermarket shelf, but consumers will have been relieved to see the cost of some staple goods starting to edge down compared with earlier in 2023."
Sales of own-label goods rose 9.7 per cent in the latest four-week period, while branded products rose by 6.4 per cent, with McKevitt noting that while own-label sales continue to outpace branded, the gap between the two is closing.
Battle for market share
Both Tesco and Sainsbury's outperformed the market this month, fuelled by sales growth of 9.5 and 9.3 per cent respectively over the 12 weeks to 6 August. Tesco boosted its market share to 27 per cent, from 26.9 per cent a year ago, and Sainsbury's held firm year on year at 14.8 per cent.
Asda pushed its sales up by 7.7 per cent this month and now accounts for 13.7 per cent of the market, while Morrisons has an 8.7 per cent share as sales grew 2.3 per cent compared with last year.
Aldi was the fastest-growing retailer for the fourth month in a row, with sales increasing by 21.2 per cent versus 2022. The discounter now has a market share of 10.2 per cent, a rise of 1.1 percentage points year on year. Lidl's sales rose by 19.8 per cent and the retailer now holds 7.7 per cent of the market.
Sales at Waitrose and Co-op rose by 4.4 and 3.4 per cent respectively, giving the retailers market shares of 4.4 and 6.1 per cent.