Move is aimed at offering more affordable alternatives in convenience locations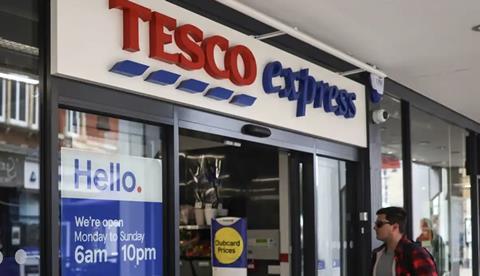 Tesco is overhauling the product range in its Express stores to improve its cost competitiveness.
The move sees more than 50 key everyday products replaced with "even more keenly-priced alternatives", many from Tesco's own-brand range, with some items less than a third of the price of the products they are replacing.
The retailer said that across the more than 50 products included in the change, shoppers will find that the own-brand alternatives are, on average, over 40 per cent cheaper than the products they replace.
It added that the move comes in response to internal shopping data showing that price-conscious customers are increasingly turning to own-brand products to get better value, without compromising on quality.
One example of the swaps are bags of Tesco frozen garden peas (£1.65), which are now being stocked in Express store freezers at almost 40 per cent cheaper than the branded product they are replacing.
Tesco convenience managing director Sarah Lawler said:"We know customers are watching every penny at the moment, so we hope these helpful product swaps will bring down food bills for even more families.
"Our Express stores offer unbeatable value on everything from essentials to fresh produce, making healthy food more accessible for the 2,000 communities that we serve across the UK. And while our convenience stores don't have the shelf space to carry the full range of our larger shops, by swapping these products, we've been able to make way for even more of our great-value own-brand ranges."
The new products will be delivered to stores over the coming fortnight, with the changeover complete by the end of August.