Citrus Committee organises workshop and retail tour to help importers and distributors identify new growth opportunities
The Chilean Citrus Committee has held a workshop for Japanese importers and distributors highlighting the potential of its citrus offer as part of its strategy to boost sales to that market.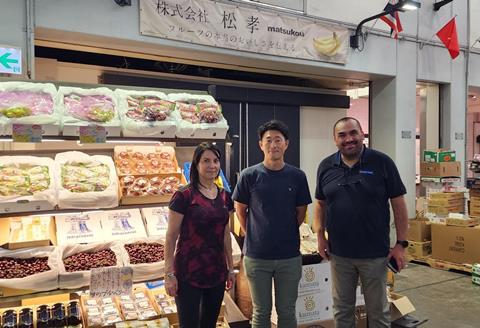 During the event Charif Christian Carvajal, Asoex's marketing director for the Asian and European markets, presented the latest production and export statistics as well as the promotional tools to supports importers.
Citrus accounts for 35 per cent of all Southern Hemisphere fruit exports and within that, lemons make up 26 per cent of total shipments. Chile is the second biggest citrus exporter in the Southern Hemisphere behind South Africa, responsible for 10 per cent of total shipments.
"Citrus represents 13 per cent of Chilean fruit shipments to the world with exports of around 400,000 tonnes a year. Our main market is the US, but in the case of lemons, Japan is a very important destination," said Monserrat Valenzuela, manager of the Chilean Citrus Committee.
The committee also organised a tour of supermarkets and the Ota de Tokio wholesale market, the main regional market in Japan to help importers and distributors to identify growth possibilities.
"The objective was to visualise the reception, type of sales formats and exhibition in situ to see elements to improve or enhance," Carvajal said.
"Japan is a hugely important market – so far this season Chile has exported 39,200 tonnes of lemons, of which 22,000 have gone to the US and 11,000 tonnes to Japan," Valenzuela noted.
She drew attention to the harvest and export reports prepared by the committee and distributed weekly throughout the season to help importers plan their programmes.