Austrian group is a specialist in the supply of horticultural and crop protection products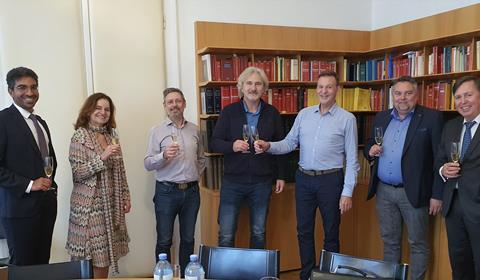 Biobest has announced the acquisition of Austria-based crop protection group Agrotech, a specialist in the supply of products for the high-tech horticultural vegetable industry.
According to Biobest, the acquisition will allow enhanced access to its technical expertise, Biobest Academy, a comprehensive innovative product portfolio including high-tech IPM solutions and R&D collaboration.
In addition to Biobest's biological solutions, Agrotech also distributes fertilisers, cocopeat substrates, crop protection products, vegetable young plants, horticultural equipment and machinery.
"We are delighted to see the biocontrol industry increase rapidly worldwide," said Roman Kölbl, managing director of Agrotech. "Growers are becoming more experienced with biological crop protection and generally explore all the biocontrol options before applying any agrochemical alternatives.
"With tailored frequent advice and a preventative (pro-active) approach, growers in Austria are introducing more beneficial organisms year by year," he continued. "In addition, the increasing availability of biopesticides is helping to ensure the growth of IPM control strategies.
"Agrotech offers reliable biocontrol advice and fast supply of quality products to growers in Austria. My company has a long-standing collaboration with Biobest, and I am happy to see this relationship strengthened with Biobest now as the sole shareholder."
Marc Mertens, CSO of Biobest Group NV said his company believed in the growth potential of the Austrian market.
"Therefore, we have taken this step to acquire Agrotech. With such a longstanding and strong relationship, we will further strengthen our offer and position in Austria.
"Biobest will increase its support to Agrotech and the Austrian growers to further promote the use of biocontrol crop protection," he added.