New exclusive varieties will be grown in company's state-of-the-art Ohio greenhouse
Mastronardi Produce is to launch its new US-grown Sunset Wow organic strawberries this autumn at the IFPA Global Produce & Floral Show in October.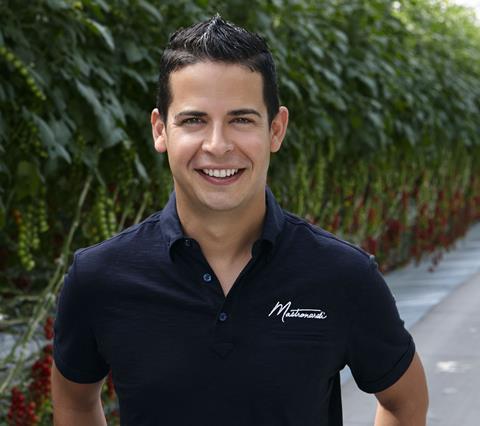 "We believe consumers should not have to sacrifice flavour when they purchase organic," said president and CEO Paul Mastronardi.
"We saw a gap in the marketplace, and we know that with our proven, proprietary varieties and growing expertise, we can deliver the same amazing flavour that the Sunset brand is known for, even in organically-grown strawberries."
According to Mastronardi, organic berries have grown more than 55 per cent in the last five years in the US and attract over US$1.2bn in consumer spend each year. Using exclusive strawberry varieties to grow Sunset Wow organic strawberries, Mastronardi Produce said its aim is to elevate flavour expectations for the organic consumer.
The company will grow Wow organic strawberries in its new state-of-the-art Ohio greenhouse, equipped with the latest technology in sustainable, climate-resilient growing. The greenhouse will include a double thermal screen, which helps improve energy efficiency and reduces the facility's carbon footprint.
Sunset Wow organic strawberries will be nourished by organic waste and natural minerals to provide nutrition to the plants.
"Fed through a drip-irrigation system, the plants get exactly the amount of water and nutrition they need – no more and no less – while they are nestled in a proprietary growing system designed specifically for organic production by the company," Mastronardi said. "And, as with all Sunset produce, the berries will be Non-GMO Project Verified.
Sunset Wow organic strawberries will be available in retailers across the Northeast and Midwest regions of the US from this autumn.