Leading fresh produce event considers potential major changes that are likely to shape the business over the next few years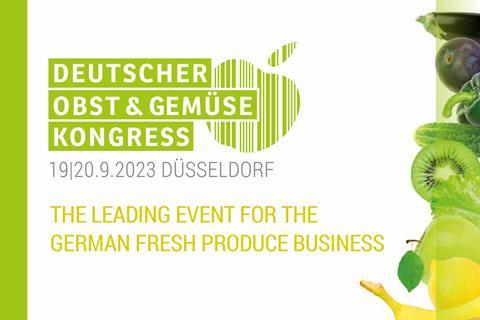 Deutscher Obst & Gemüse Kongress, the leading event for the German fresh produce business, returns to Düsseldorf on 19-20 September 2023 with a programme focused on important changes to the way fruit and vegetables are produced, marketed and distributed.
The annual event is expected to attract more than 400 people – including high-level retail representatives – with its combination of opportunities to network with key industry people and to learn about new trends.
On the afternoon of 19 September, delegates can enjoy exclusive, behind-the-scenes access to the new Globus store in nearby Wesel.
This former Real hypermarket has been completely renovated and relaunched under the Globus banner, with a fruit and vegetable department that now plays a central role in the overall store concept.
After that visit, an evening get-together will provide vital networking opportunities and also host the presentation of this year's Fruchthandel Magazin Retail Awards.
On 20 September, a packed agenda will cover some of the most important developments in Germany's fresh produce business. Topics include the possibility of a strategic marketing alliance between foodservice operators and retailers, opportunities and risks associated with the metaverse, macroeconomic challenges, consumer trends, and the potential for greater local and regional supply.
For more information, please visit www.dogkongress.com